In response to communication from CAMERA,
Reuters
added key information to incomplete captions yesterday regarding a Palestinian killed Sunday during violent clashes with Israeli troops. As noted yesterday on CAMERA's
Snapshots blog
, Reuters' Dec. 19 captions about Ahmed Al-Remawi omitted the fact that the Palestinian was killed during violent clashes, limiting information about the circumstances surrounding his death to the fact that the "Palestinian Health Ministry said [he] was shot and killed by Israeli forces on Sunday." Thanks to CAMERA's action, Reuters has amended all seven captions to reflect the fact that Remawi died "during violent clashes with stone-throwers."
Given the insufficient information in the original captions, uninformed readers could reasonably have concluded that unprovoked Israeli forces shot Remawi Sunday as he did nothing more than sit and drink coffee.
But
Israeli
and
Palestinian
sources agree that a mob of Palestinians was violently clashing with Israeli troops, throwing stones, when Remawi was killed.
Haaretz
reported:
According to the IDF, some 50 Palestinians were involved in the clash, some of whom threw stones at Israeli security forces. A Border Police officer was wounded. The army said that the forces responded to the stone-throwing with riot control measures and with shooting in the air.
A sample of the Reuters photographs and the original, incomplete captions, along with the amended captions, follows: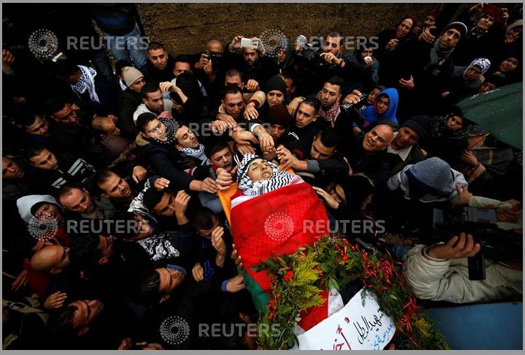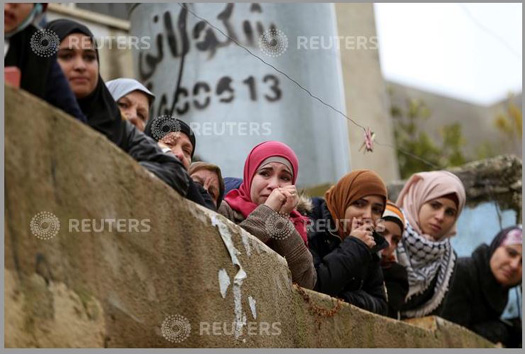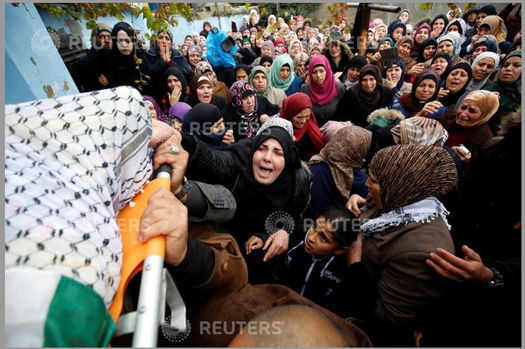 CAMERA commends Reuters for quickly clarifying the captions.
For additional Reuters corrections prompted by CAMERA, please see here.