CAMERA's Israel office has prompted correction of an Associated Press story which wrongly identified Israeli Ambassador to the United States Ron Dermer as "Trump's ambassador to Israel" ("Sounds of silence? Trump's body language speaks volumes," by Nancy Benac and Jonathan Lemire, May 26-7).
Following communication from CAMERA's Israel office, AP commendably published a correction on May 28. The correction states:
In stories May 26 and May 27 about President Donald Trump's body language during his first trip overseas since taking office, The Associated Press reported erroneously that Ron Dermer was Trump's ambassador to Israel. Dermer is Israel's ambassador to the United States.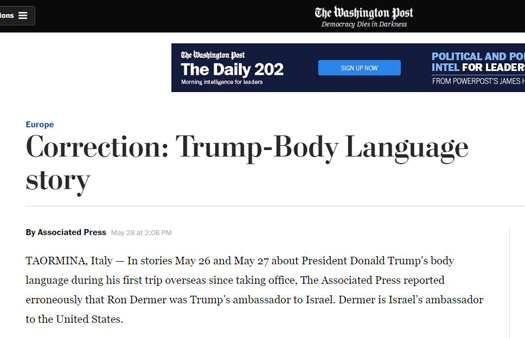 For additional AP corrections prompted by CAMERA, please see here.