Widespread misinformation about Israel's defensive action in countering rocket fire from Gaza has marred all too much of the media's coverage of the recent crisis. CAMERA has today placed full-page ads in five major newspapers — The Wall Street Journal, New York Times, Washington Post, Los Angeles Times and USA Today — outlining basic facts and reminding readers that Israel is rightfully and legally entitled to defend herself. The ad has also been translated into German and is running in the major German national newspaper Die Welt.
Full, accurate and complete coverage of the crisis is essential for public understanding of the realities and, ultimately, for the achievement of a stable peace.
Please DONATE to CAMERA's campaigns for factual media coverage.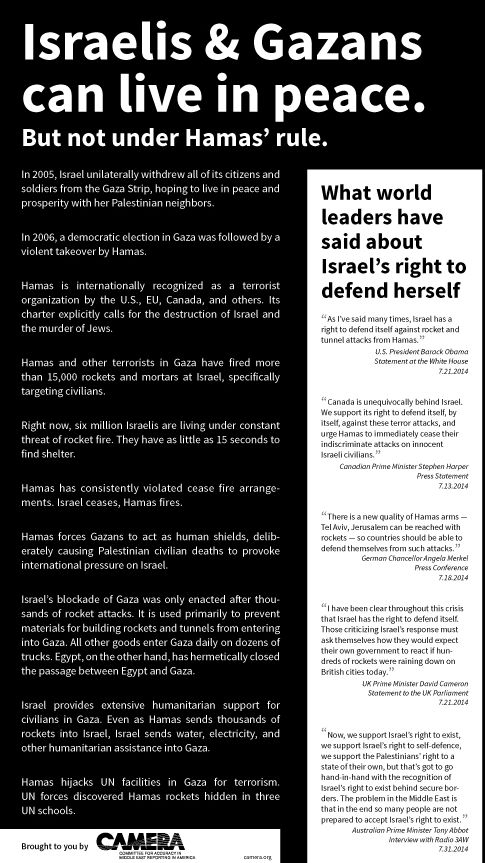 Click on advertisement above to enlarge.