CAMERA's Israel office has prompted correction of a
Ha'aretz
English edition
article
today which erroneously identified the Western Wall as Judaism's holiest site. The sub-headline, in addition to the article, erroneously referred to the Western Wall as Judaism's most sacred site. A screen capture of the article as it originally appears follows: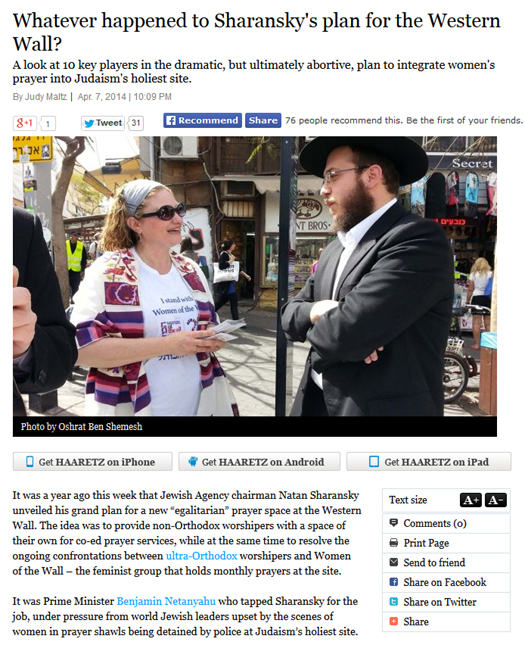 The Temple Mount, not the Western Wall, is Judaism's holiest site. The First and Second Temples were built on the Temple Mount, which, according to Jewish tradition, is the site of the Even Hashtiya, or foundation stone for the creation of the world. As a retaining wall of the mount, the Western Wall's sanctity derives from its proximity to the Temple Mount, within which the Holy of Holies once stood. Though the Western Wall is not Judaism's most sacred site, it is the holiest site at which Jews are permitted to pray.
Shortly after receiving communication from CAMERA, Ha'aretz editors commendably corrected the online article. (Ha'aretz inconsistently adheres to the commonly accepted journalistic practice of appending a correction at the bottom of the online article. In this case, editors failed to append a correction.) The corrected article which now appears online accurately refers to the Western Wall as "one of Judaism's holiest sites":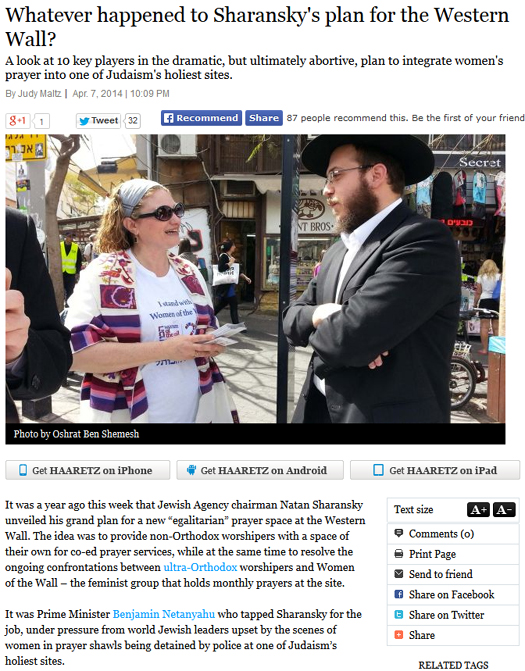 CAMERA commends Ha'aretz for its prompt correction, and has requested a correction in the print edition as well. For additional Ha'aretz corrections prompted by CAMERA, see here.