In response to communication from CAMERA Arabic, Reuters commendably corrected an Arabic photo caption about events in the Gaza Strip.
A photograph of a Palestinian throwing rocks at the border, taken by photographer Ibraheem Abu Mustafa, was accompanied by the erroneous caption (pictured below): "An Israeli demonstrator during clashes with Israelis in the course of protests on the hills between Gaza and Israeli on Friday." The demonstrator is Palestinian, not Israeli.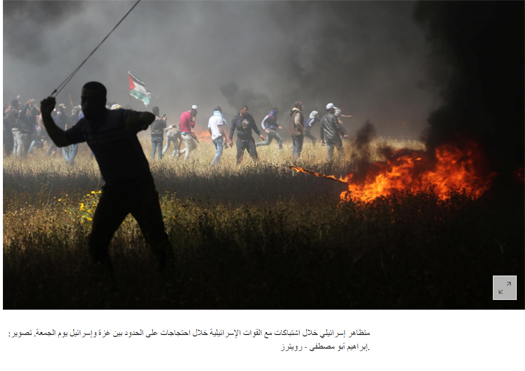 Thanks to CAMERA Arabic, Reuters has corrected the caption, which now refers to a Palestinian demonstrator.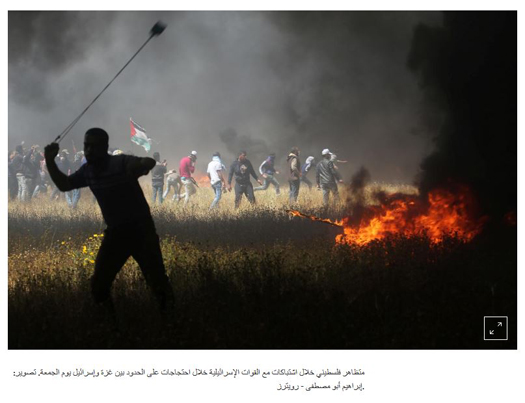 See CAMERA Arabic for the original Arabic version of this post.
See also: CAMERA Arabic Prompts Reuters Correction on Temple Mount Attack, March 4, 2018