CAMERA's Israel office today prompted clarification of a Times of Israel article which misleadingly implied that performer Stevie Wonder had pulled out of a concert in Israel. The article ("Radiohead defends Israel gig after criticism from director Ken Loach," July 12) had originally reported:
But the cultural boycott campaign against Israel has had mixed success. Stevie Wonder, Carlos Santana and Lauryn Hill have scrapped shows, but Santana then played in Israel last summer and plenty of other major names have performed in recent years, among them Paul McCartney, the Rolling Stones, Elton John, Lady Gaga, Bon Jovi and Britney Spears. The iconic US rock band Guns N' Roses is due to perform on July 15.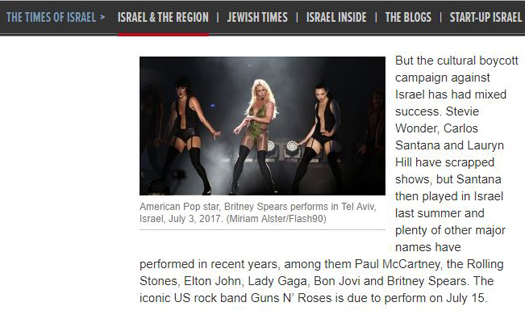 Readers would reasonably understand from this passage that Wonder scrapped a concert planned in Israel. Contrary to the article's suggestion, Wonder did not pull out of a concert in Israel. Rather, as a May 24, 2013 Toronto Star correction stated:
A previous version also said Stevie Wonder refused to perform in Israel. In fact Wonder cancelled a planned performance at a Los Angeles fundraising concert sponsored by the Friends of the Israel Defense Forces. He then said he would make a donation to organizations that support Israeli and Palestinian children with disabilities.
Editors agreed with CAMERA that the passage was misleading and commendably amended the text to clarify that Wonder "backed out of a Friends of the IDF benefit concert in Los Angeles."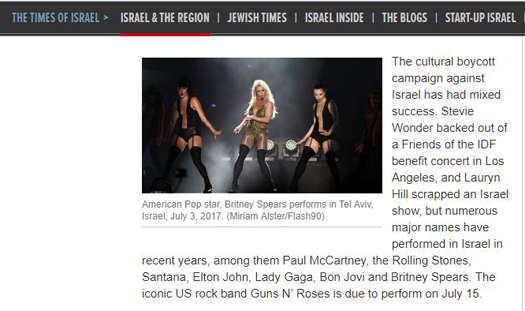 For additional Times of Israel clarifications and corrections prompted by CAMERA, please see here.