CAMERA's Israel office has prompted a correction in the International Herald Tribune today regarding a photo caption which wrongly identified a Golan Heights tourist destination as a military training zone. As first noted in our Snapshots blog, the erroneous caption accompanied a large, four column photograph on page 7, reproduced below: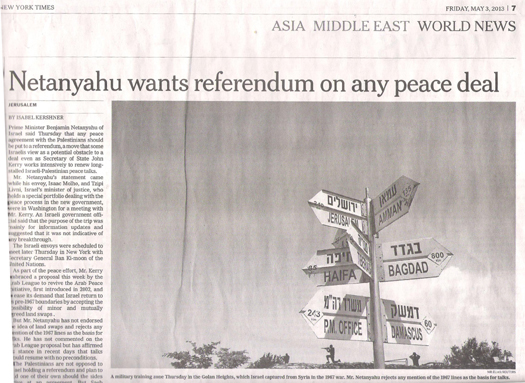 The erroneous caption reads:
A military training zone Thursday in the Golan Heights, which Israel captured from Syria in the 1967 war. Mr. Netanyahu rejects any mention of the 1967 lines as the basis for talks.
Today's prompt correction about the Mount Bental lookout is straight-forward and commendable: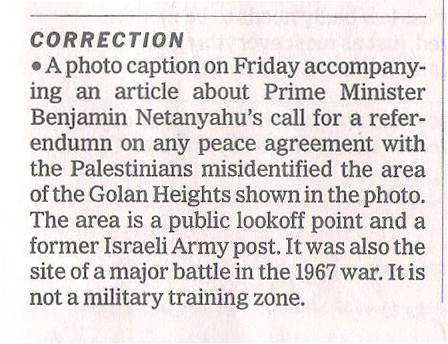 For more corrections that CAMERA elicited at the International Herald Tribune, which is published by the New York Times, see here.