Cross-posted at CAMERA's UK Media Watch.
False reports on Israel sometimes turn up in the most unexpected places.
Earlier in the week, we received a complaint about an article in a UK-based online sports journal called Inside the Games.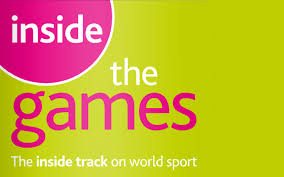 The article, about FIFA's efforts to mediate a dispute between Israel and the PA over travel permits for Palestinian football players ("Sexwale admits 'slow progress' following FIFA visit to Israel and Palestine", July 2) included the claim – in a passage attempting to provide political context on the row – that "Israel's occupation of the region is considered illegal under international law."
This is not true.
Though the settlements are considered illegal by much of the international community, there is no consensus under international law that the occupation itself is "illegal."
Indeed, a March 21, 2016
New York Times
correction
, prompted by a CAMERA complaint over the same issue, stated:
An article on Jan. 13 about a divestment action against Israeli banks by the United Methodist Church pension board referred incorrectly to the Palestinian territories, where, the board said, the banks help finance Israeli settlement construction. While most of the world officially considers the territories to be occupied, and the settlements illegal, there is no consensus that the occupation itself is illegal. The error was brought to the attention of editors only this week. (Emphasis added.)
(See more background on the correction here.
We contacted editors of Inside the Games pointing out the error, and promptly received a reply from the reporter informing us that the sentence in question was removed from the article.