In 2018, CAMERA tracked New York Times coverage of the Arab-Israeli with timeline that, by the end of the year, exposed the newspaper's disregard of its promises to provide "all the news fit to print" and to report "without fear or favor."
Instead of impartial reporting, the Times repeatedly distorted news, downplayed inconvenient facts, and departed from journalistic norms in what looked like an effort to popularize opposition to Israel and marginalize support for the Jewish state.
Will it strive for more fair-minded coverage this year? We take a close look with our new Times Line for 2019.
The New York Times errs on circumcisions and refuses to correct.

Jan. 4, 2019
Misrepresented Poll Results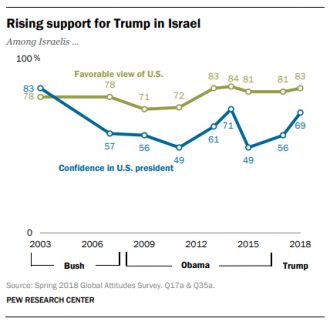 Times editor Jonathan Weisman stumbles on the facts, including hard-and-fast poll results, as he describes prescribes a rift between American and Israeli Jews. Editors stand by the piece, but eventually come clean. (More…)
Jan. 19, 2019
Breaking the…Silence?
Or the same old noise?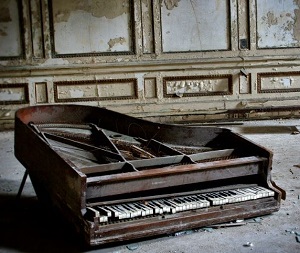 Columnist Michelle Alexander "breaks the silence" by joining a cacophonous chorus of anti-Israel clichés, using the pages of the Times to spread falsehoods about "50 laws that discriminate against Palestinians" and "streets for Jews only," and to conflate calls for the violent elimination of Israel with advocacy for "Palestinian rights." (More…)
Jan. 21, 2019
Times Abrogates Hamas Charter
Just don't tell Hamas.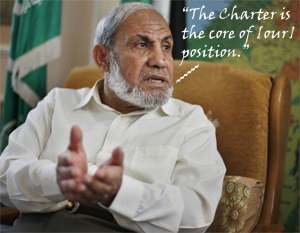 Bari Weiss tells readers that Hamas has revised its antisemitic charter. But according to Hamas leaders, a recently issued Hamas policy document was not a replacement for the charter, which still represents the core of their position.
Jan. 29, 2019
NYT Covers Up Tlaib's Tweet
They forgot the part about "They forgot what country they represent."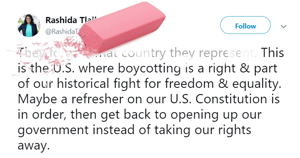 After Jewish groups from across the political spectrum condemn a Twitter post in which US Representative Rashida Tlaib charges colleagues with dual loyalty, the Times reports on the controversy—but conceals the controversial language. (More…)
Jan. 29, 2019
More BDS Whitewashing
Again: It seeks an end to Israel, not just the occupation.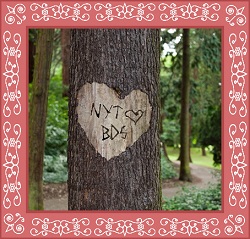 As it has repeatedly done, the Times downplays the extreme goals of the anti-Israel BDS Movement by dubbing it a group that "seeks to pressure Israel into ending the occupation of the West Bank." It seeks an end to Israel. (Here's what we said about it last year…)
Feb. 21, 2019
Is Anti-Anti-Semitism a Conservative Conspiracy?
"It's all about the Benjamins" becomes "It's all about the Republicans."
Democrats and Republicans alike joined Jewish groups in criticizing anti-Semitic rhetoric by a new member of Congress, but the New York Times frames it all as a Republicans ploy. (More…)
March 3, 2019
Advocacy Journalism Casts Israel as "Brutal"
That's also how the newspaper describes ISIS and North Korea.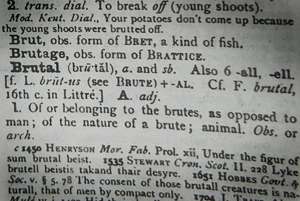 Jerusalem bureau chief David Halbfinger inserts anti-Israel opinion into the news pages, editorializing about Israel's purportedly "brutal treatment of the Palestinians." (More…)
March 6, 2019
Reporter Aids Omar's Anti-Semitic AIPAC Rhetoric
Times investigates whether US support for Israel really is all about the Benjamins.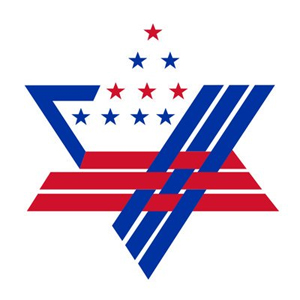 The Times paints AIPAC, the pro-Israel lobby group, AIPAC, as a nefarious influence rather than a legitimate aspect of American democracy. Using a misleading frame and false assertion, the article promotes Ilhan Omar's anti-Semitic rhetoric about Jewish money and power warping U.S. policy. (More…)
March 11, 2019
Embellishing Rabbinical Power
No, Israel's Rabbinate isn't in charge of circumcision.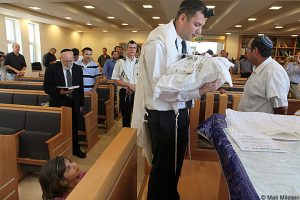 The Times errs when claiming Israel's rabbinical authorities are in charge of circumcision, and refuses to correct the error. (More…)